here is no better travel buddy than your momma. She tolerates all your weird habits (yes, Mom, I really must sleep in the bed farthest from the door), and she forgives when you get grouchy in between meals. With your mom, there's no need to be overly polite about your itinerary either—you can be direct with each other about exactly how you want to spend your vacation days. Sure, maybe I'm biased. I hit up Coachella with my mom every single year (yep, I choose her over all my BFFs) and she's the best dancing partner out there. (Luv u, Mom.)
Just because none of us are going anywhere anytime soon (#GlobalPandemic) doesn't mean you can't start daydreaming about your next trip. Personally, having stuff to look forward to (Tiger King 2, anyone?) is how I'm staying sane. So I've gathered you here today to discuss the best mother-daughter destinations from around the world. Doesn't a beautiful island in Thailand sound like *exactly* what you both will need once quarantine is over? Ah, I can feel the sun on my face already.
Whether you're both into wine (same) or you and your mom love adventuring and hiking, I've found something for every kind of fam. Here are the best mother-daughter trips to take as soon as humanly possible.
1
Franschhoek, South Africa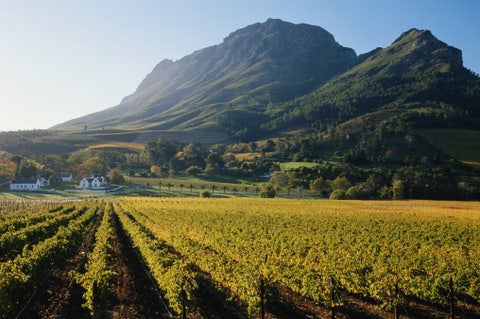 GALLO IMAGES-LANZ VON HORSTEN
Best for: Wine connoisseurs
Why not treat yourselves to an extravagant trip centered around vino?! I mean, you guys def deserve it. Jet off to the mountains of Cape Winelands, Franschhoek, in South Africa ,where you two can taste as many wines as your hearts desire. Cruise through some of the world's famous vineyards like Chamonix and La Motte and enjoy the extraordinary view of the country village. You'll only be an hour drive or so from Cape Town, so make sure you find time to check out the beaches over there.
2
Palm Springs, California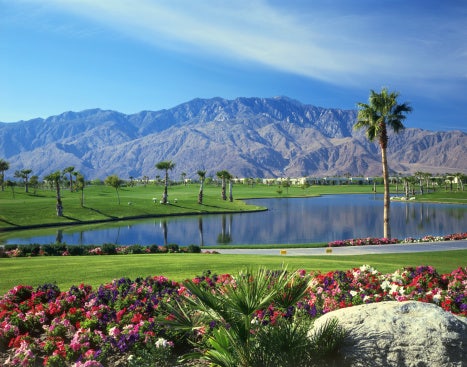 Best for: Sun lovers
Side note: This is one of my mom's and my personal fave places to go when we just wanna relax. The city of Palm Springs is a super serene space full of palm trees, rooftop pools, and shopping opportunities. Yes, Coachella and Stagecoach are held in Indio, just a few miles away from Palm Springs, so if you want to take your mother-daughter trip up a notch, I suggest planning your visit around the festival dates.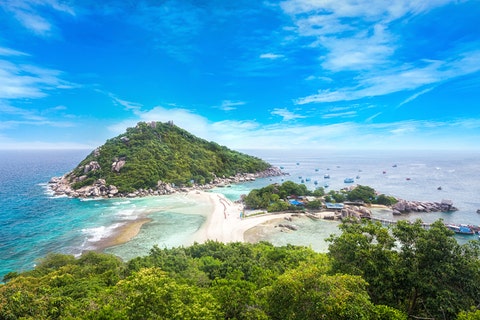 Best for: If you want to recharge in one of the most beautiful places on earth
If you and your mama are looking to reboot and refresh, set an alert for affordable tickets to Koh Samui because it's the *perfect* place to unwind. The tropical island is home to one of the best wellness retreats in Asia: Kamalaya. There you and your mom can immerse yourselves in detox programs, emotional balance treatments, and more.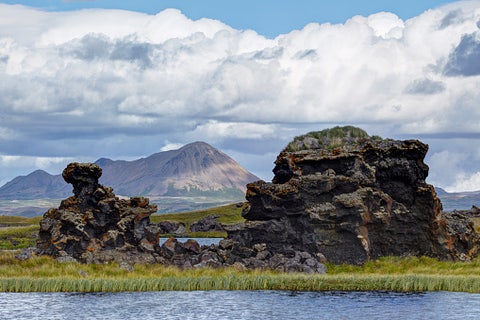 Best for: Campers
Calling all mother-daughter nature-lovers: Lake Myvatn is your heaven. With three campsites surrounding one of the biggest lakes in Iceland, there's no doubt that you'll have a blast exploring Mother Nature's greatest gifts. Chill in a hot spring or explore waterfalls and canyons, the opportunities for adventuring are endless. Oh, and I'd be remiss not to mention that you can get an *awesome* view of the Northern Lights here.
Best for: Gals with green thumbs
Every year, the city of Medellín in Colombia holds a Flower Fair where people can ogle and appreciate the flood of florals that bless the city. The festival occurs in August, or as the locals have nicknamed it, their "eternal spring." If you and your mom are big fans of flowers or simply want to take in beautiful works of wonder, mark your calendars so you can make it to this picturesque event. Btw, there are loads of other things to do in the area, including day trips to Guatapé and coffee plantation tours.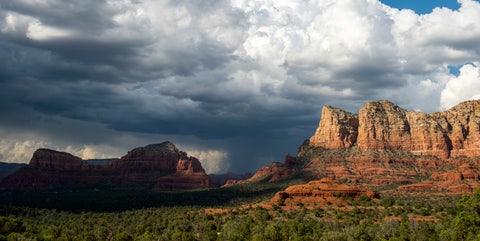 Best for: Spa lovers
If your ideal itinerary reads something like "sleep in, get a massage, and lounge by the pool," then Sedona, Arizona, is where you need to be. The desert town, just two hours north of Scottsdale, is known for its stunning red-rock landscape and New Age vibe. Travelers come here to decompress, enjoy nature, and focus on wellness. Book a weekend at the Sedona Summit, where a spa, hiking trails, and delicious meals are all on the menu.
Best for: Cowgirls
Does a mud bath mean something entirely different to you? Mother-daughter duos who would rather get dirty than get pampered should head to down-to-earth Bozeman, Montana. Fill your days with hiking, biking, and fishing, or stroll down the adorable main street and explore the shops and galleries. Use the country-chic hotel, The Lark, as your home base, and the onsite staff will guide you to nearby sporty activities.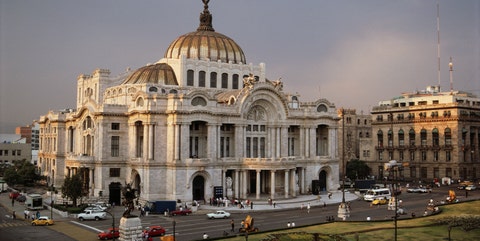 Best for: Foodies
Maybe hiking or, um, nature isn't your thing, but you're adventurous when it comes to trying new food. Book a trip to Mexico City, Mexico. There is so many exciting things happening in the food space here—cheap blue corn tacos from street vendors, fancy tasting menus at places like Pujol, the Insta-famous fish at Contramar, and mezcal everywhere you turn. To build up an appetite between lunch and dinner, bike the Reforma Avenue. And make sure you plan a day trip to see the pyramids at Teotihuacan.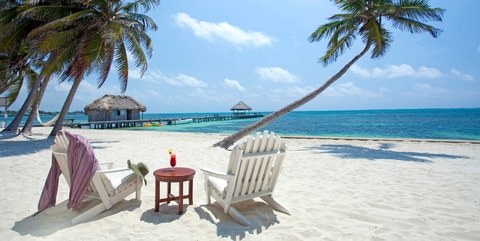 Best for: Beach bums
Sure, party spots like Cancún are good for a trip with your BFFs, but since your mom is probably not into taking body shots, consider hitting the beach and soaking up the sun in Belize. The country offers beautiful cayes (which is basically a fancy word for a sandy island), charming villages along the coast, and jungles in the mainland. It's easy to get to and safe for female travelers. Chill at the stunning beachside getaway Mata Rocks for a couple of days.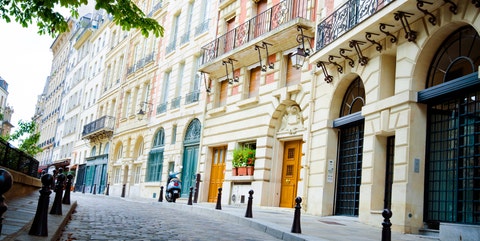 Best for: Shopaholics
Okay, obviously there are a *lot* of reasons to visit Paris—the food, the architecture, the museums, le romance!—but let's be honest: The shopping is also bar none. Stay at the funky-cute La Belle Juliette, and check out shops like Garrice, a boutique that'll satisfy all your shoe dreams, and GoldyMama, a cool vintage store. Begin every morning with a coffee and a croissant at a charming café and end every night at an elegant bar, sipping a glass of wine. Ugh, heaven.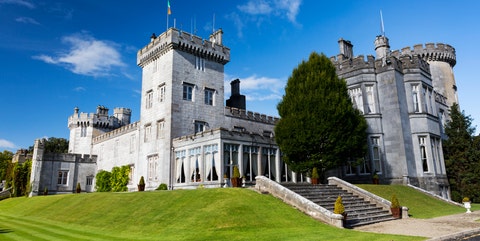 Best for: Royal lovers
This is truly one of the most beautiful places on earth. Rent a car for a regal road trip visiting all the little villages and castles along the jaw-dropping coast. There's also plenty of hiking and history to be had, and you can even stay in a real-life castle, like Dromoland Castles near Limerick.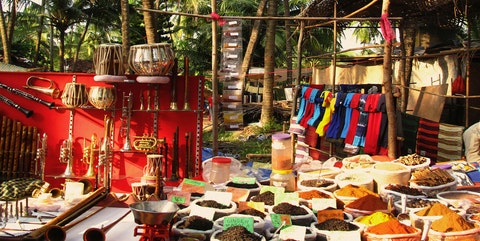 Best for: Hippie vibes
If you and your mom bonded over Eat, Pray, Love, India is the way to go—although keep in mind, it may take a while to get there if you''e coming from America. Goa, which is a tiny state on the southwestern coast of India, is famous for its beaches, and its leisurely and laid-back attitude. Sign up for any number of yoga retreats, like Purple Valley, and make sure to reserve an afternoon to see the Basilica of Bom Jesus in Old Goa, which is a UNESCO World Heritage Site.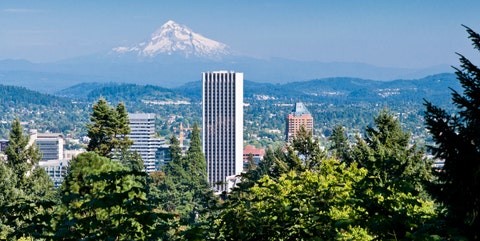 Best for: If you can't decide between city and outdoor life
There's no better place to embrace your individuality than in Portland, Oregon—everything is completely unique, from the food served at the restaurants to the accessories sold at the boutiques. (One company even makes a leather beer carrier for your bike!) When you want to take a break from the city, take a hike to the waterfalls at Columbia River Gorge, or visit the Japanese Garden. Crash at quirky hotels, like Northrup Inn Station, or the Kennedy School McMenamins, which was actually a former elementary school.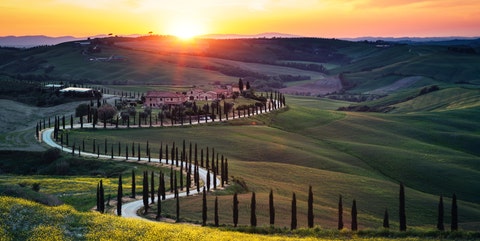 Best for: Wannabe chefs
If you and your mom both love cooking, head to Tuscany, Italy, to learn a new recipe. Take a gourmet cooking class at in Montepulciano, where you'll make chestnut-flour lasagna with ricotta cheese, buristo salami, and tomatoes served with cauliflower sauce. After a day in the kitchen, relax back at nearby Hotelito Lupaia.
15
Charleston, South Carolina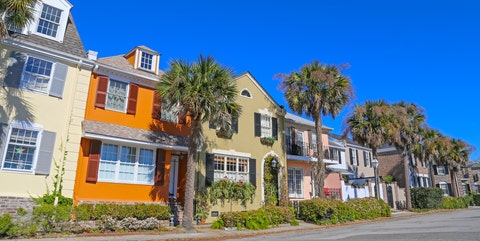 Best for: History buffs
Every mom likes to reminisce about the past, but if she's really into history, then she'll be especially smitten with Charleston, South Carolina. Founded in 1670, the Southern city still retains much of its historic charm with cobblestone streets, horse-drawn carriages, and pastel colonial houses. Spend the day soaking up the contemporary art scene, and rest up at the Andrew Pinckney Inn, a boutique hotel in Charleston's historic district.